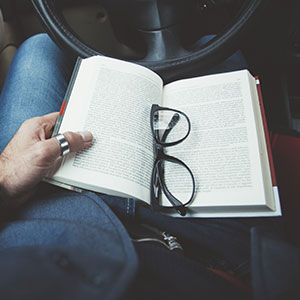 Writing A Powerful Research Paper Unit Plan
The ability to write a research paper is a helpful skill for anyone to have. It teaches students to think logically. Students also need to master this skill if they want to have a future in one of the STEM fields. Good research writers are in such demand because the skill isn't easily acquired. That means that if you are planning a research paper unit, you need to make the most of your time. There are ways to teach the necessary skills. Make sure the reading and homework provide students with both theory and practice.
How Research Papers Work
Students need to understand what separates research papers from the other writing pieces. The key difference is in the name, research. These papers aren't like personal essays that students can write off the top of their heads. They are also a far cry from reaction and review articles like book reports. Research papers need to chronicle the process of creating a hypothesis, putting it to the test, and checking the results. It's a writing process that may seem dry at first but is one of the most practical approaches there is.
Practical Applications
Students regularly wonder how their assignments will help their lives in practical ways. A research paper unit should show that these papers are a way to clarify thinking and record new findings. It's the process of trial and error, recorded for posterity so that others don't have to start from scratch every time they get an idea. To give students a deeper understanding you should show them examples of simple but well-written papers. It's important that you show them the underlying structure of the article. If the students know how to develop a hypothesis and structure an article then they are ready to get to the meat of the unit.
Creating A Research Paper
Theory is important, but students need to write a paper for themselves eventually. A unit on research papers isn't complete until writing a research paper is assigned as homework. To ensure your students learn to do things correctly you should grade them each step of the way. Begin by checking their hypothesis. Many student research projects are doomed before they start due to a weak hypothesis. Consider periodic updates during the research paper to make sure they are on the right track. The final phase is the finished article. There will be all sorts of problems with the papers, but that's why the project is so important. With proper correction and guidance, the students should learn from their mistakes. In the end, everyone who goes through the unit should be prepared for the next paper they face.